So Many Choices in Clifton Forge and the Alleghany Highlands!
The Alleghany Highlands is a land of beauty, serenity, fun and adventure all rolled into one! Here you experience nature at it's best, with so many outdoor adventures and rich cultural experiences to choose from, you can't go wrong!
History & Sightseeing
Marvel as memories of the past are revealed and memories of the future are created as you visit many of the antique stores, quaint shops, and timeless country stores. Railroad buffs will find the C & O Historical Society Archives a must-see, as well as a tour of the Smith Creek yard where rail cars of years past have been restored and are available for boarding. The Arts and Crafts Center in Clifton Forge changes art exhibits monthly and regionally crafted items of the highest quality await buyers. Each season, more enticing than the previous, offers opportunities for recreation and relaxing. Visit this mountain playground as seasonal changes blend gently with Spring accented by an explosion of wildflowers and the stirring of wildlife. Fish are jumping and surroundings are extra green as Spring gives way to Summer and leisurely pursuits. Fall arrives with crisp autumn mornings ablaze with a riot of vibrant colors. As the temperature drops and excitement grows, snowflakes dance through the sky to blanket mountains with glimmering snow.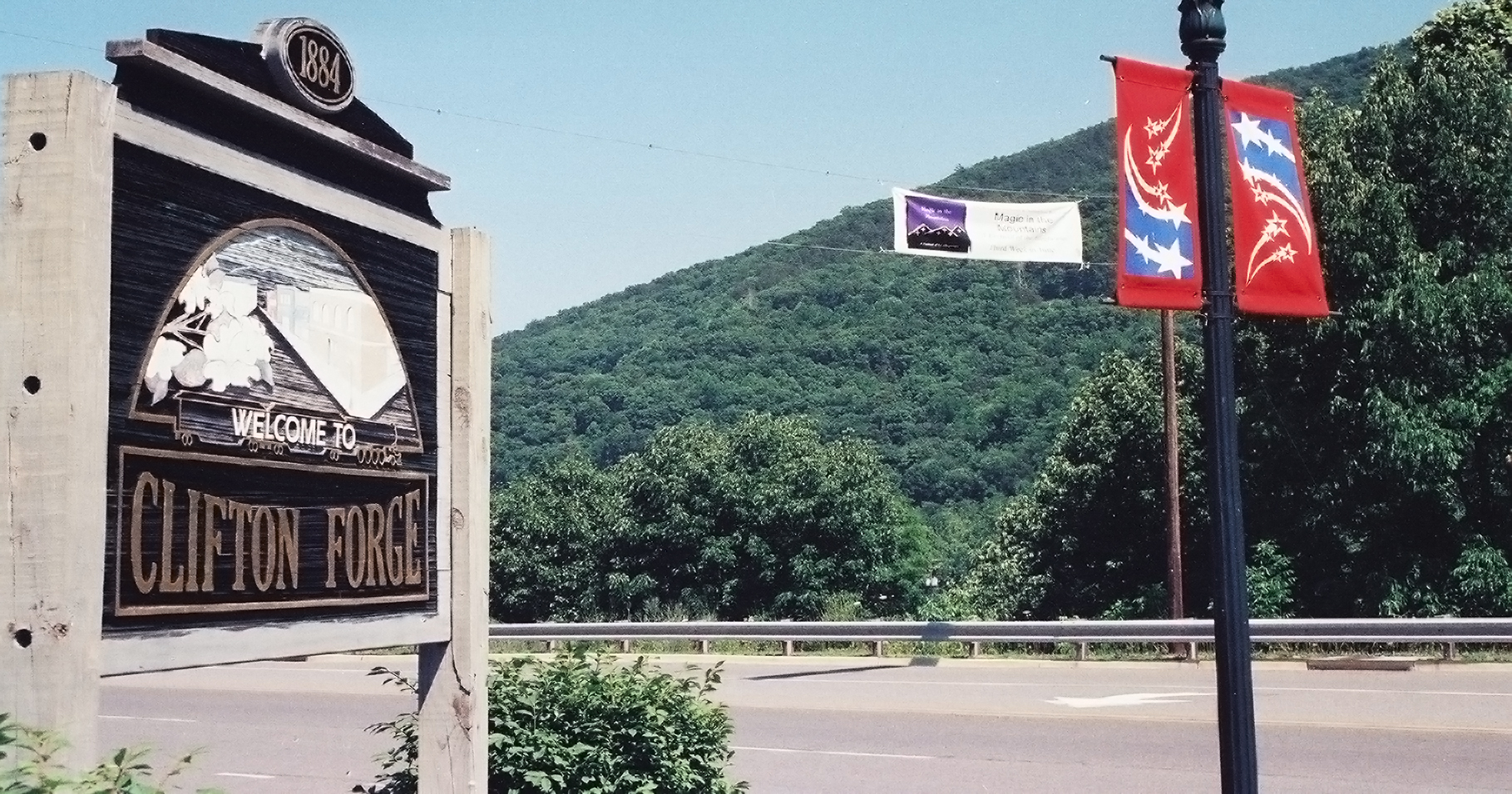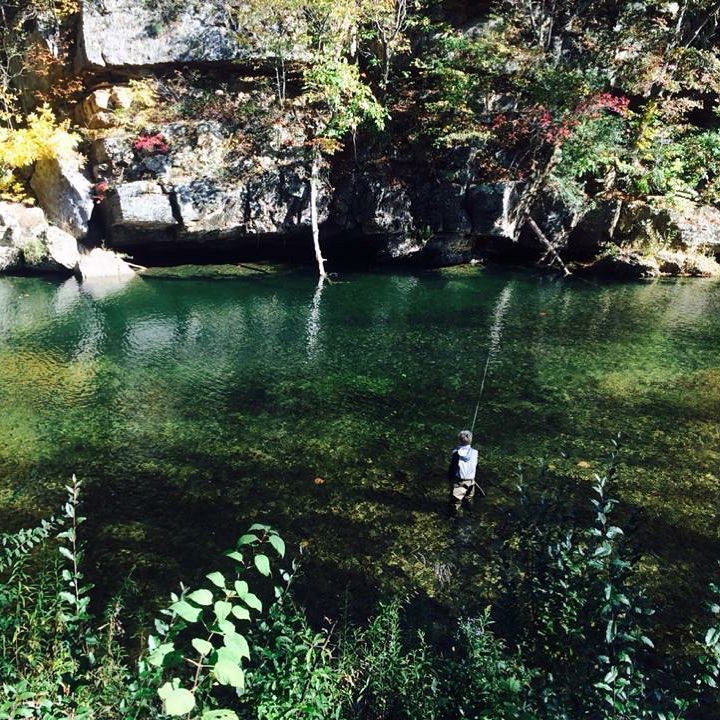 Fishing
You can fly fish on the Jackson River, rated #25 in Trout Unlimited's Guide to the Top 100 U.S. Head out to Lake Moomaw or Douthat State Park for wading, boat or bank fishing. Or try your luck in one of the areas many other lakes, streams, and rivers from public boat landings.
Check out Escatawba Farms for flying fishing guides and lessons.
Golfing
Play a round of golf at Cliff View Golf Club, with 18 unique and challenging holes, and breathtaking mountain views. Try your luck at Cliftondale Country Club or play a round at the nationally known Omni Hotel and Cascades Golf Course. The PGA tour swings thru the Greenbrier, 35 miles away!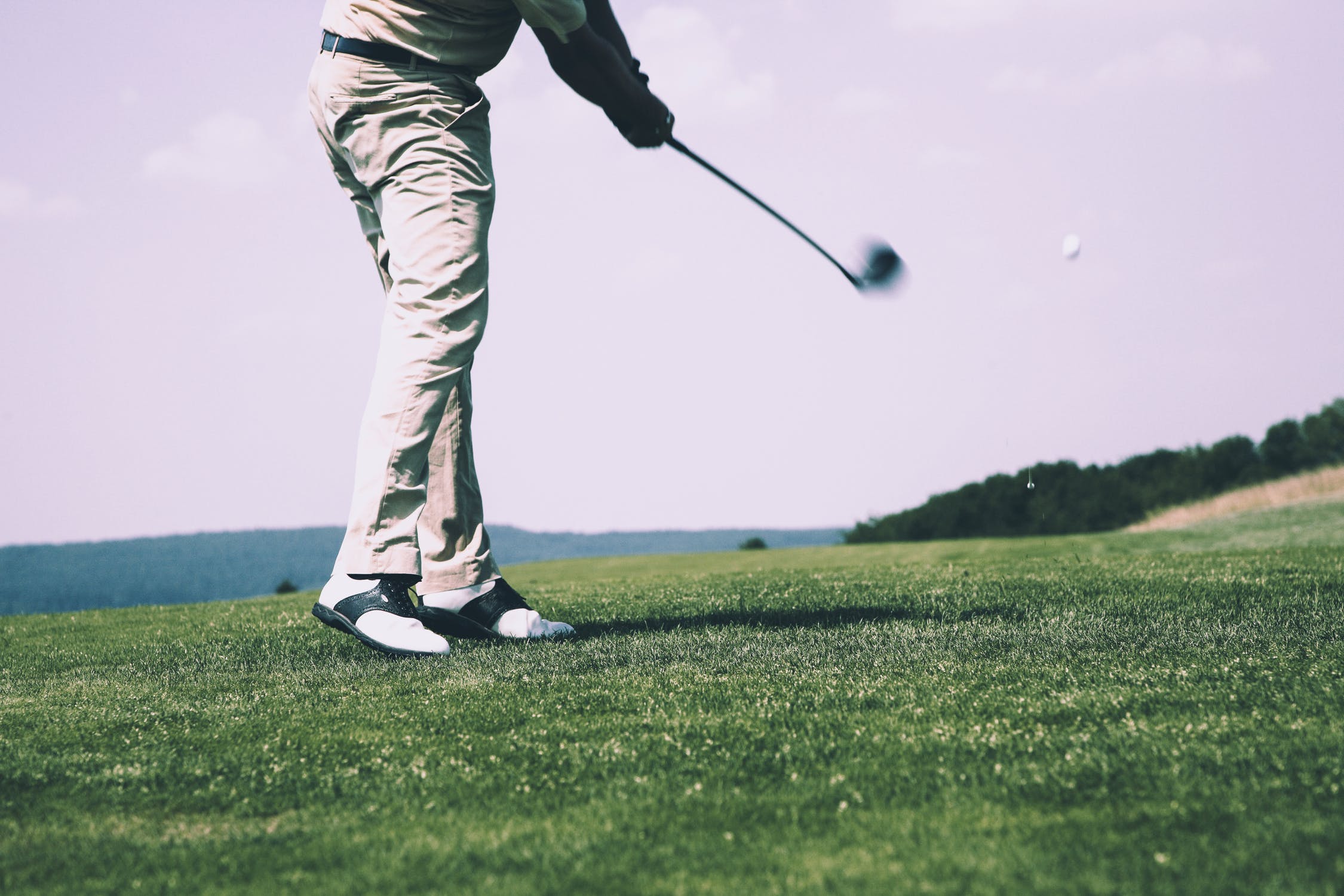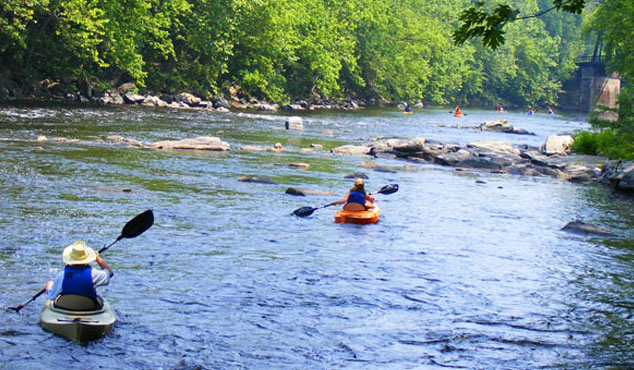 Hiking, Biking & Kayaking
About 50% of the Alleghany Highlands is national forest property, which means more room to play. The Alleghany Highlands is home to some of the finest mountain biking in the state of Virginia, including nearly 40 miles of trails in Douthat State Park. That's just the beginning of the Alleghany Highlands Trails experience. You'll find trails for hiking, biking and horseback riding.

For those who prefer to get their thrills on the water, paddling, boating and world-class fishing await on the region's many rivers, streams and lakes. The Alleghany Highlands Blueway brings together the Jackson and Cowpasture Rivers along with Lake Moomaw and Lake Douthat, so you can choose to run some class I and II rapids or enjoy exploring miles of wooded lake shore in search of that perfect fishing spot. Expert outfitters and guides are ready to help you have a great time on the water.
Amtrak Train Service (CLF)
Make a reservation on Amtrak and stay with us for your weekend getaway.  Amtrak makes stops to Clifton Forge three days a week, Wednesday, Friday and Saturday, from the East and West making Clifton Forge a perfect weekend train trip.  We are within walking distance of everything downtown including restaurants and attractions. The Inn is three blocks from the Amtrak Station and we will be glad to pick up guests with prior notice.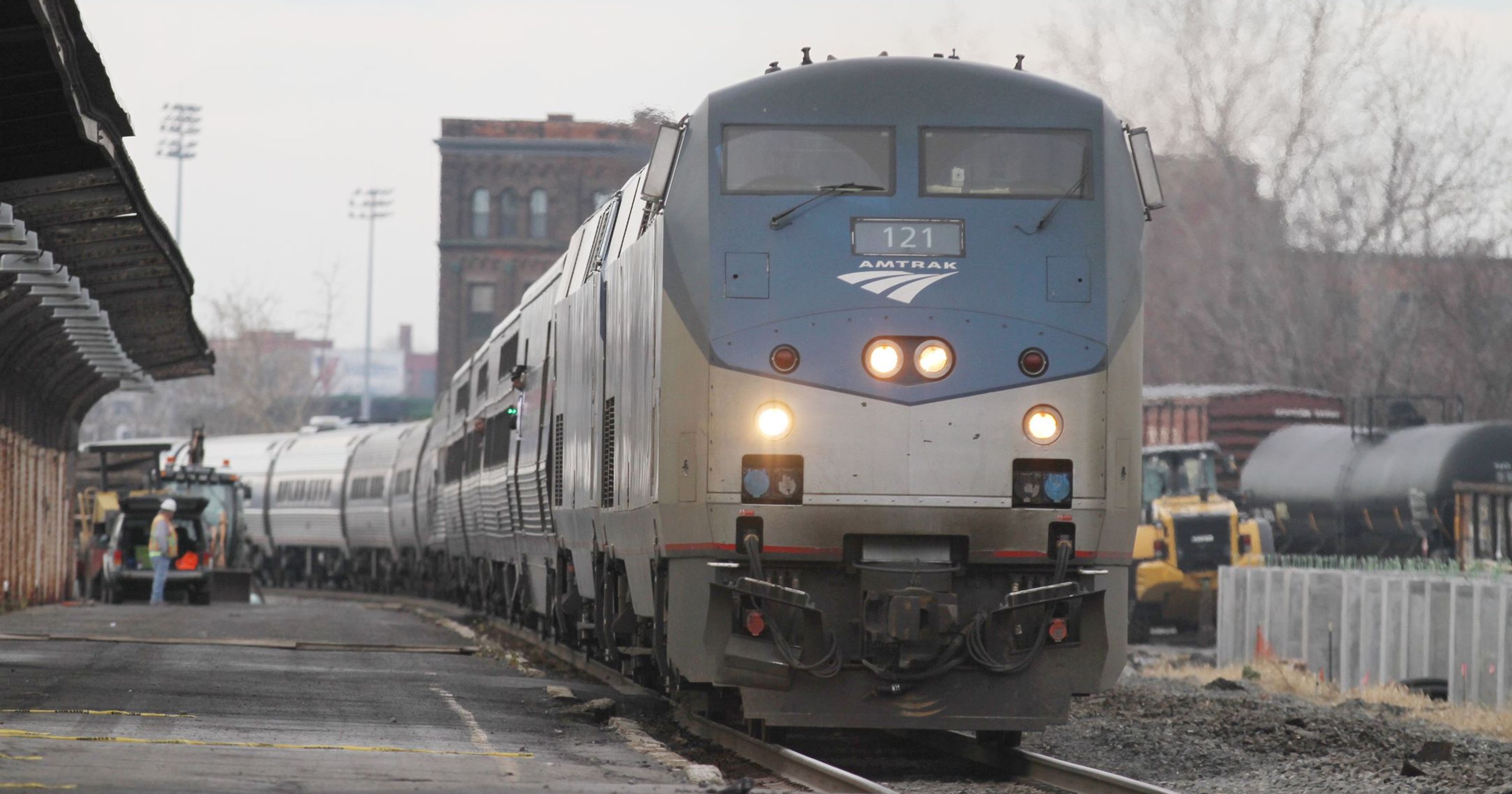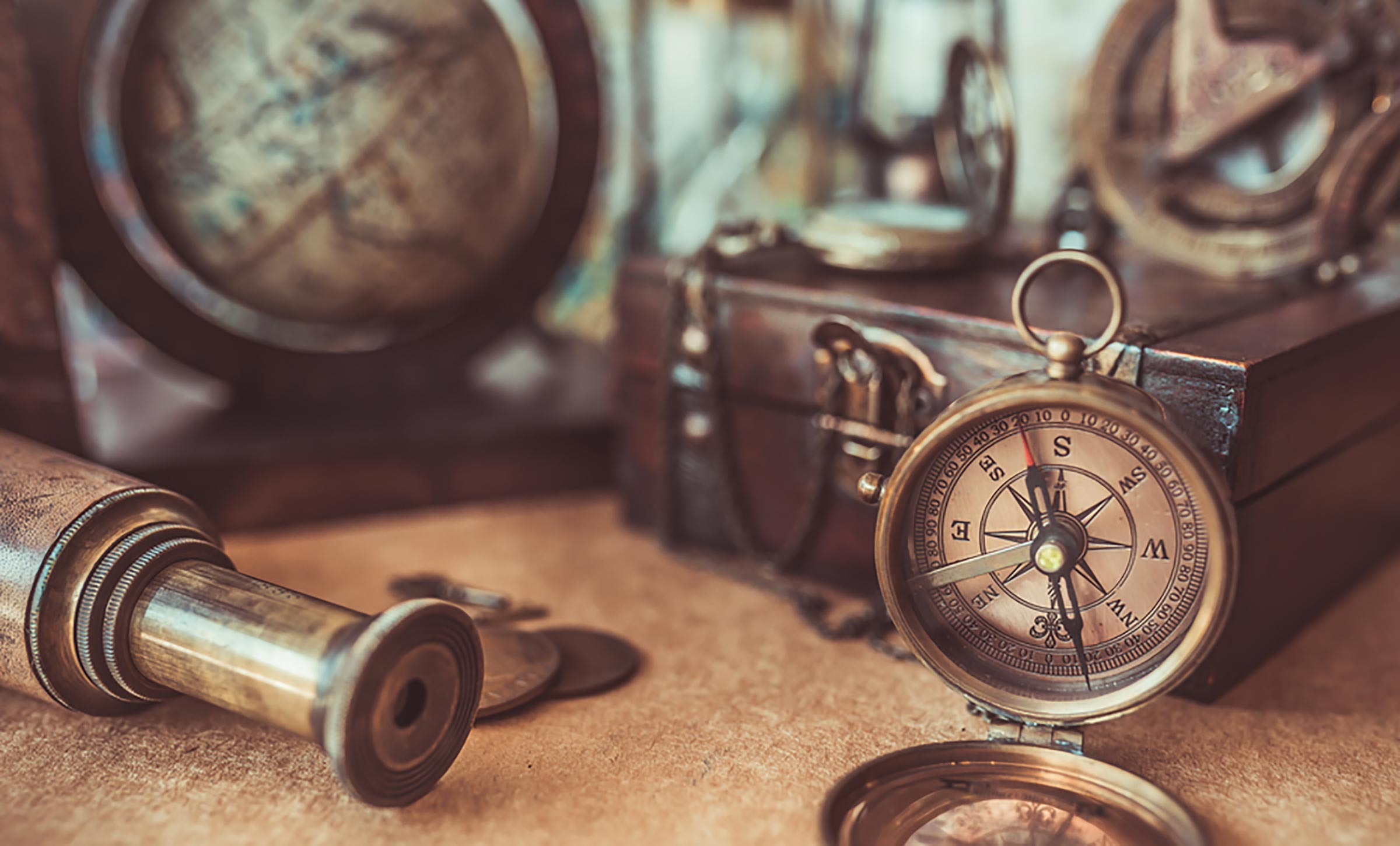 Art Galleries, Antiques and Shops
Area Restaurants in Clifton Forge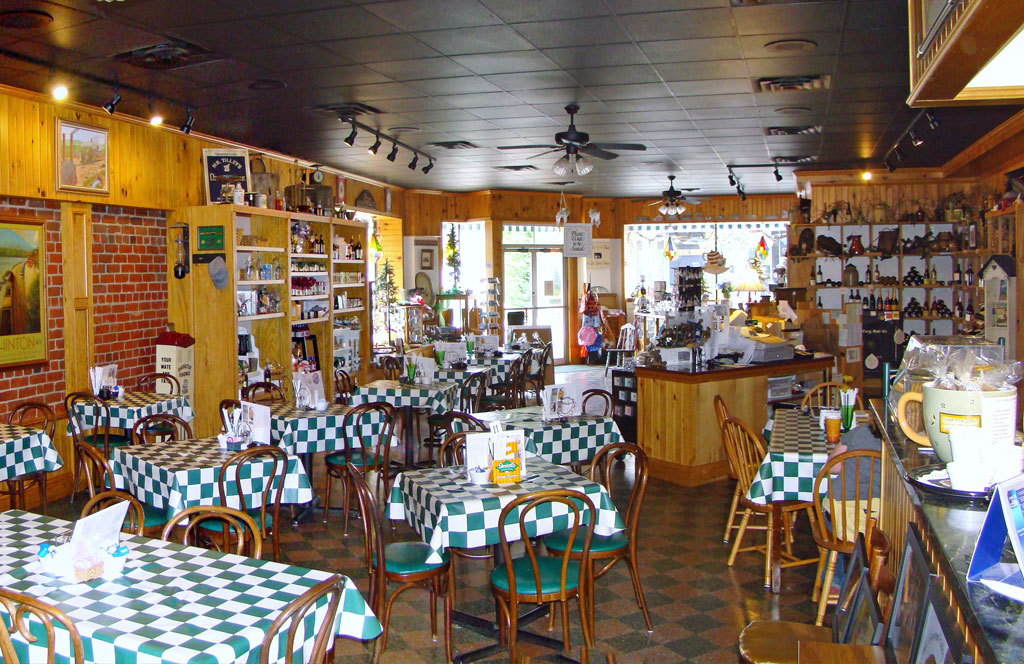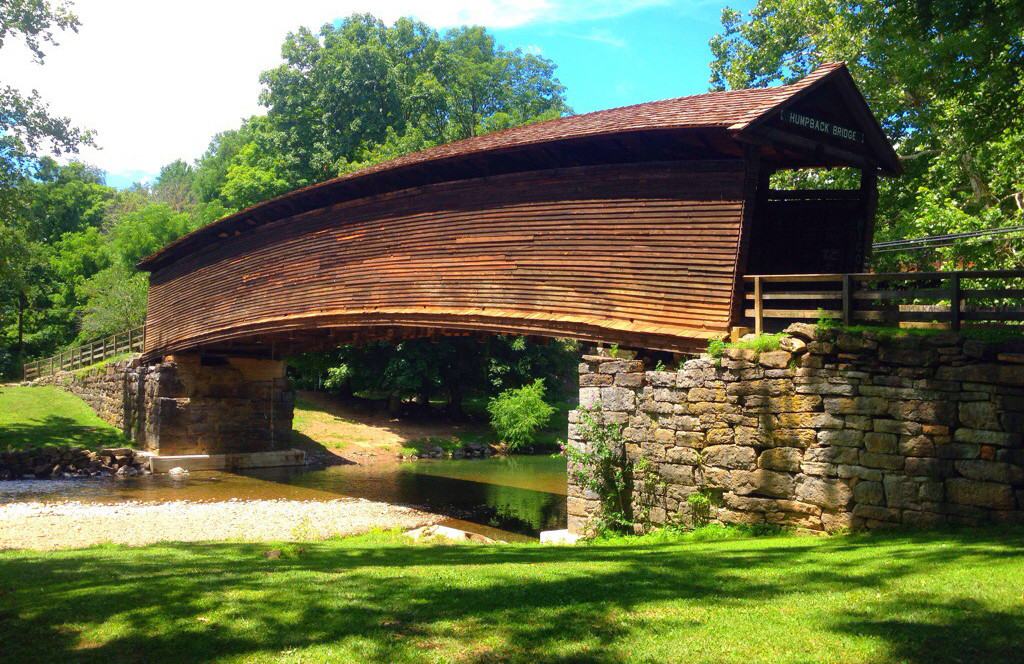 Humpback Bridge
Humpback Bridge is the only covered bridge of its type of construction now standing in the United States. Located in Alleghany County, just west of Covington, it was built in 1857. The 100-foot-long, single-span structure is four feet higher at its center than it is at either end, thus the name, "Humpback."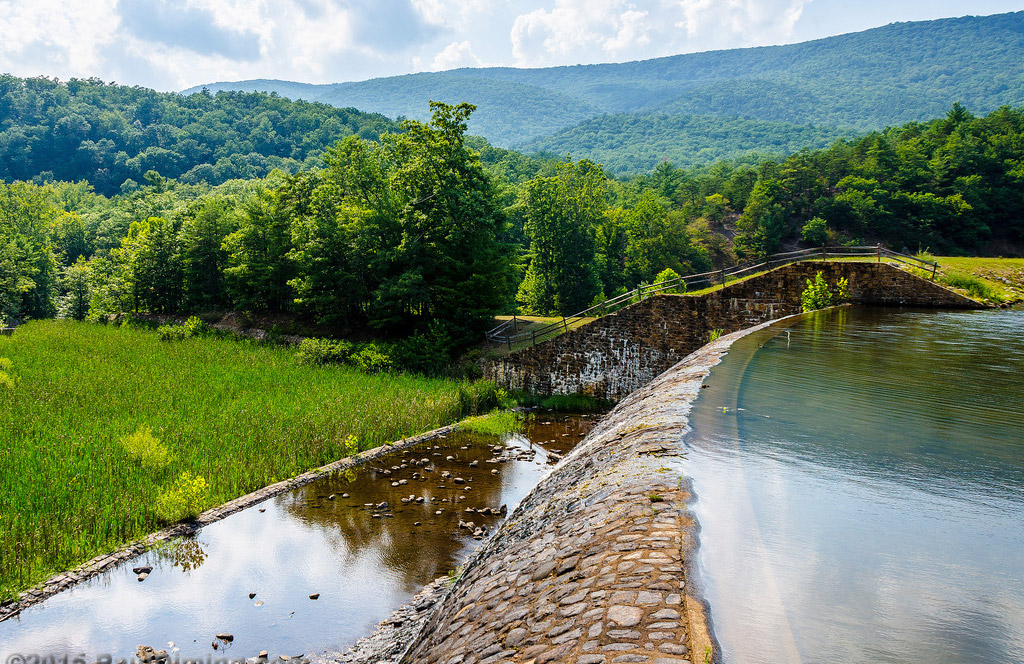 Douthat State Park
Douthat State Park, located in Alleghany and Bath Counties, is one of the six original Virginia State Parks opened in 1936. The facilities, designed by the National Park Service, include trails, a dam and spillway, cabins, a lodge, a swimming beach, picnic areas and other support facilities. The park maintains 43 miles of hiking and mountain biking trails with some spectacular overlooks. Enjoy dinner in Douthat Lakeview Restaurant as you view the beautiful reflection of the mountains in our 50-acre trout stocked lake. Enjoy a day of fun in the sand and sun and swimming at the beach. Visit the Camp Store and Boat Dock to rent rowboats, canoes, paddle boats, funyaks, hydro-bikes, fishing poles and mountain bikes.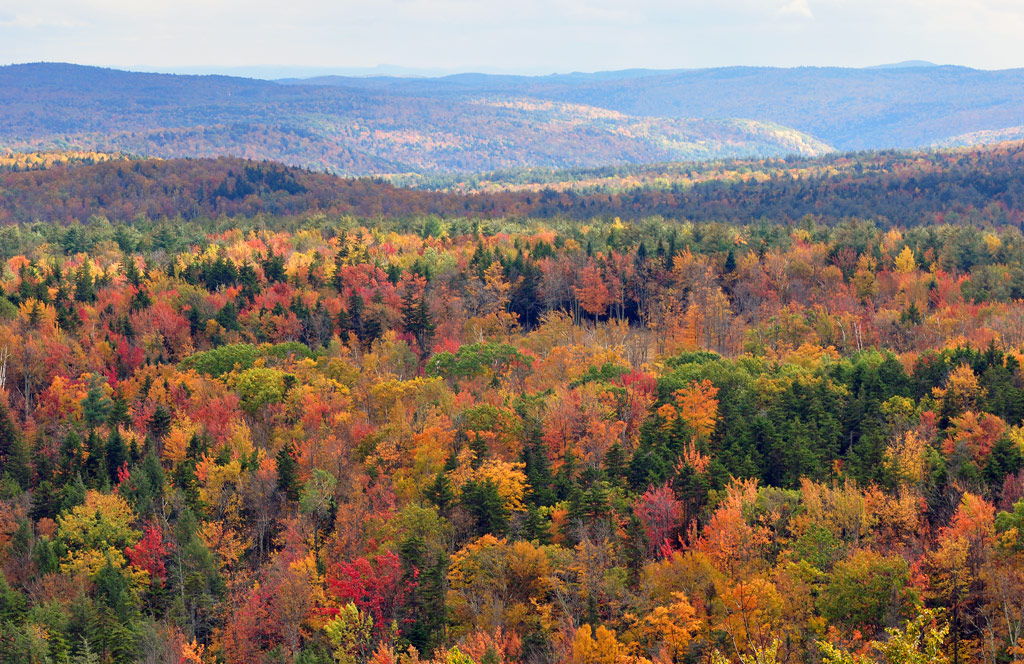 Fall Foliage Festival
Clifton Forge, Virginia – The Annual Fall Foliage Festival sponsored by the Shrine Club will be in the Downtown Historic District. Artisans, craftsmen, antique dealers, and flea market style vendors occupy the north side of Ridgeway Street, parts of Main and Commercial and also the three public parking lots. Crafters are invited to register early. Call (540) 962-2178 for an application.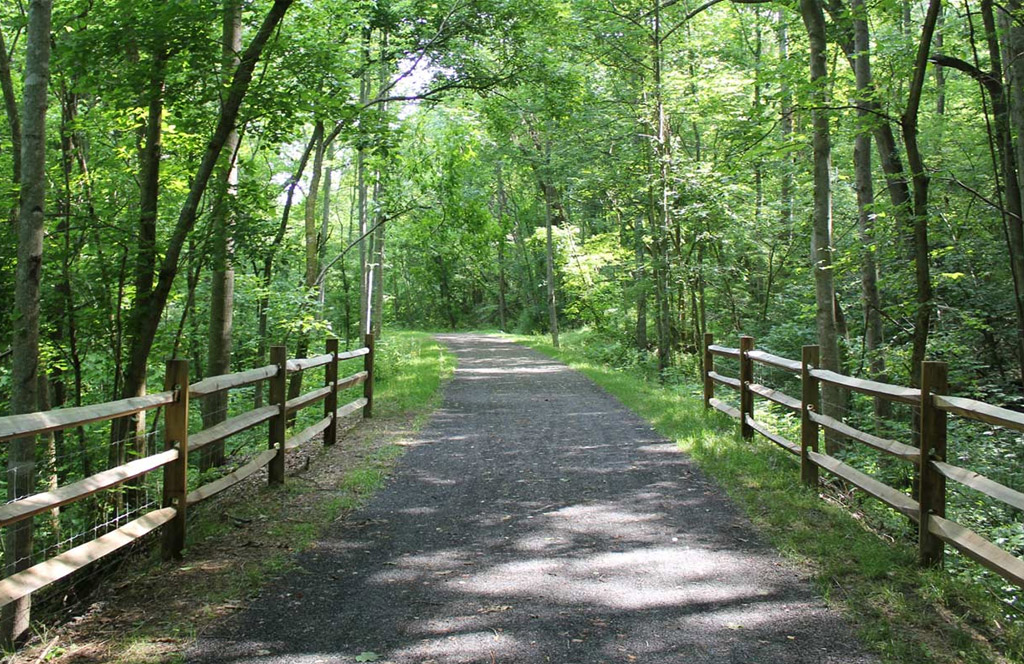 Jackson River Scenic Trail
The Jackson River Scenic Trail is a 17-mile trail in Alleghany County, Virginia, which runs from Covington, Virginia to the Coles Point Recreation Area at Lake Moomaw. The Trail, which was developed from an old railroad bed, provides access to many natural, historic and scenic resources. The Jackson River, running adjacent to the Trail, contributes a distinct and scenic landscape feature, while providing a natural habitat for reproducing wild trout. The first seven miles is now open to the public for those who enjoy hiking, biking, and nature walks.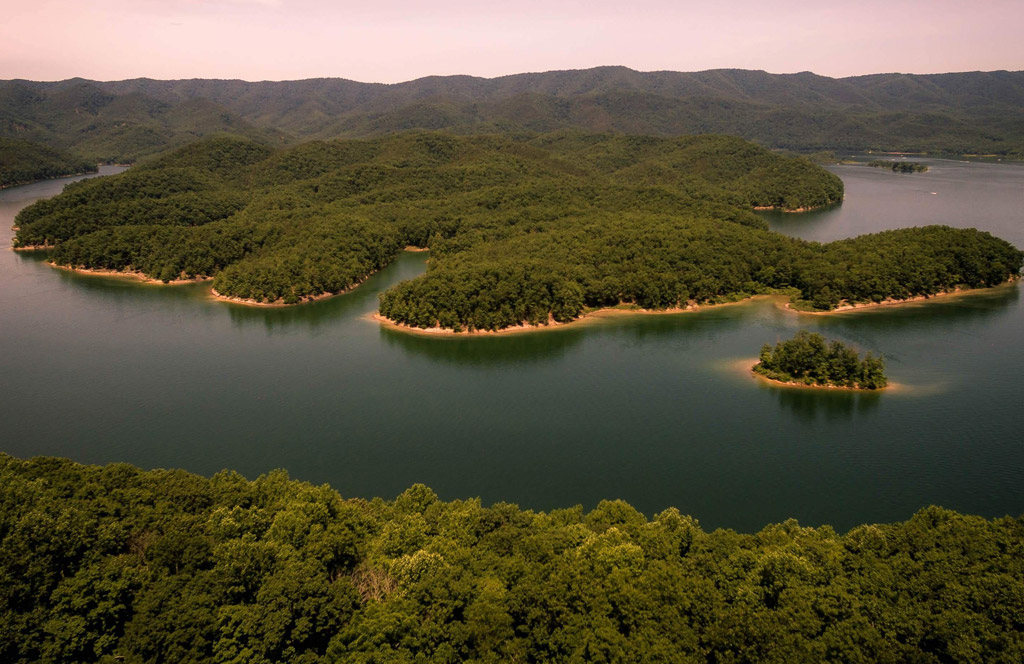 Lake Moomaw
Lake Moomaw provides year round boating, water sports, fishing, hunting, camping, picnicking and hiking. This 2,530 acre lake has a 43 mile shoreline and is a part of the Gathright Wildlife Management Area in Alleghany and Bath Counties. James River Ranger District (540) 962-2214; Warm Springs Ranger District (540) 839-2521.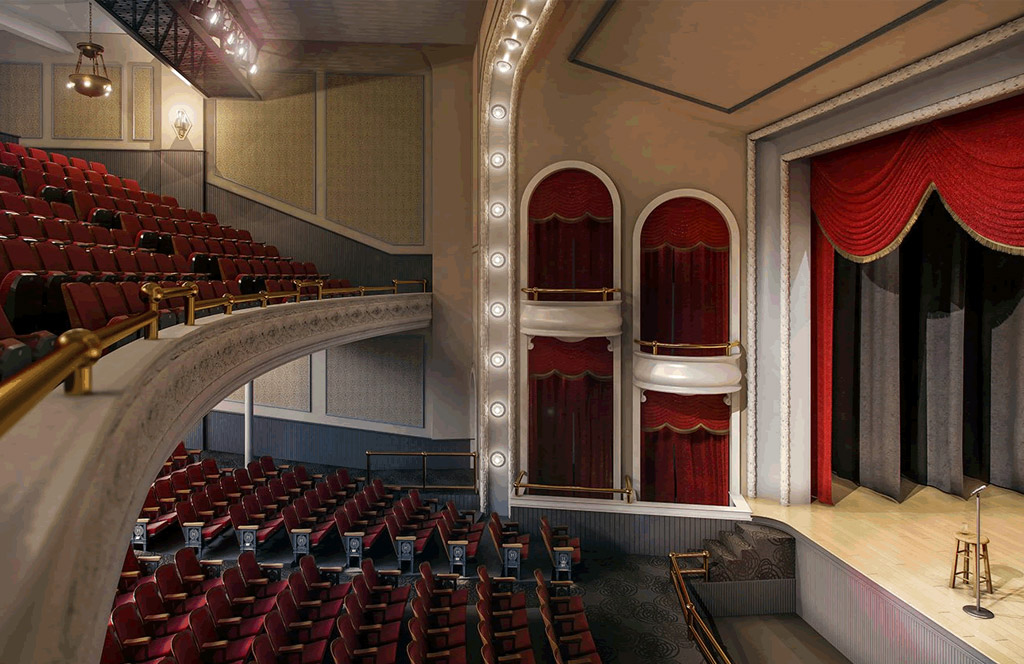 The Historic Masonic Theatre and Masonic Amphitheatre
Alleghany Highlands Center for the Performing Arts, circa 1905, in Clifton Forge serves up live entertainment and good country music. The theatre is home to the Virginia Opry and the Southern Gospel Review. Call (540) 863-2500 or visit www.CliftonForge.org for more information.  The addition of the Historic Masonic Amphitheater has brought a wide variety of musical events and plays to downtown Clifton Forge.  Crossing Smith Creek on the new footbridge makes parking on Main Street or Jefferson Avenue easily accessible to the Amphitheater.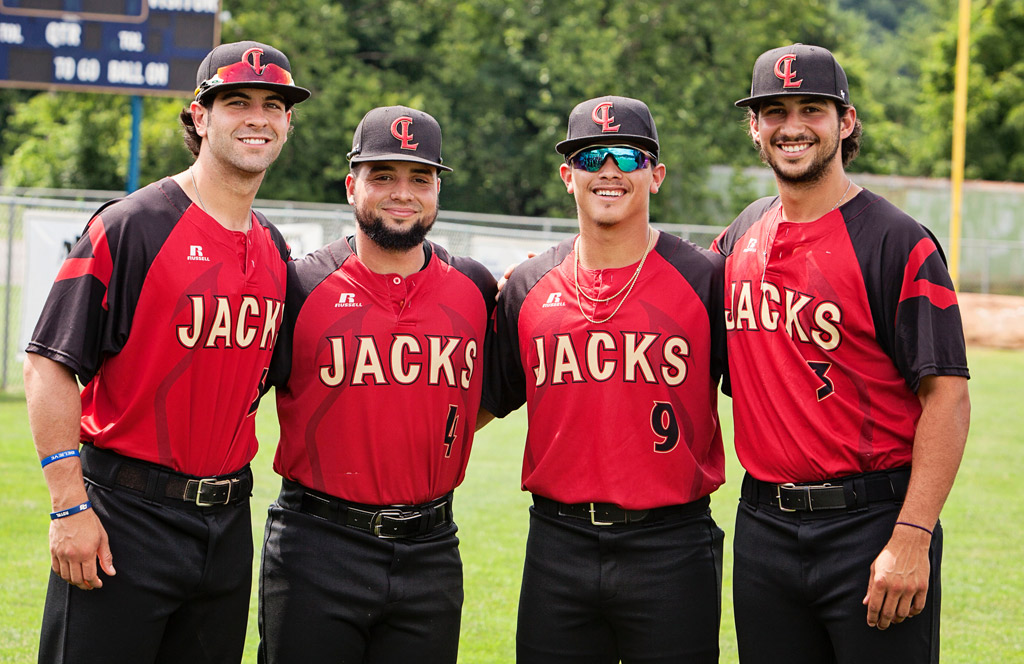 Covington Lumberjacks
The Lumberjacks have dazzled the fans in Covington, drawing over 20,000 fans each season at Casey Field.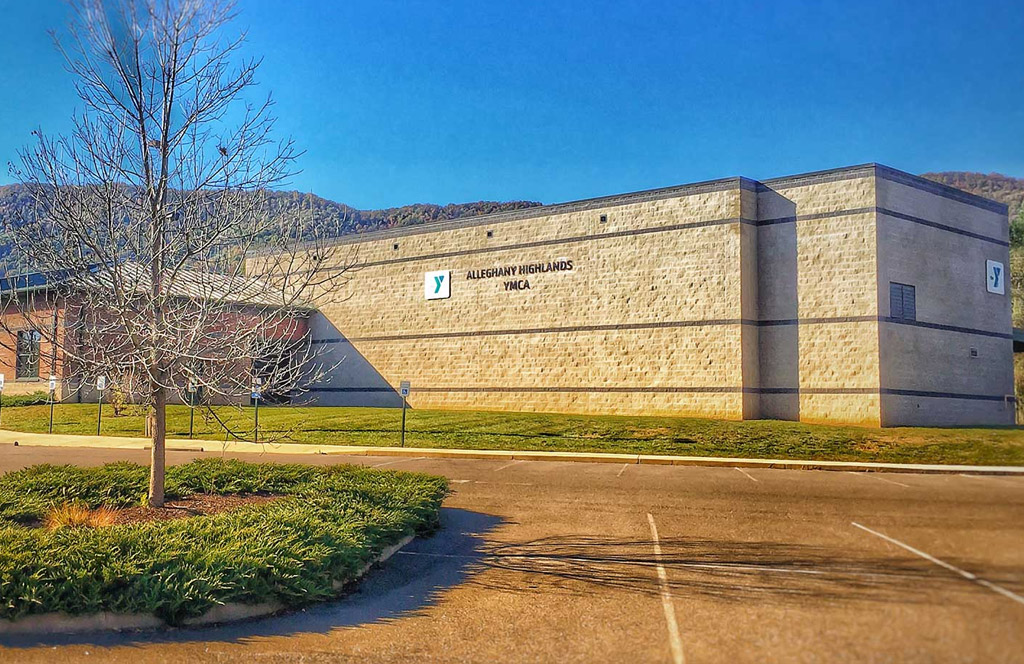 Alleghany Highlands YMCA
The YMCA is a "Christian Association." It is not a church… not a religion. YMCA's inquire little about who you are and what you are, but much about what you wish to become. It is a grouping of persons, of all ages, who desire to improve themselves, and their world, by doing things in an atmosphere which reflects the very best Judeo-Christian traditions. YMCA programs and membership are affordable to the entire community. For more information please call (540) 962-YMCA.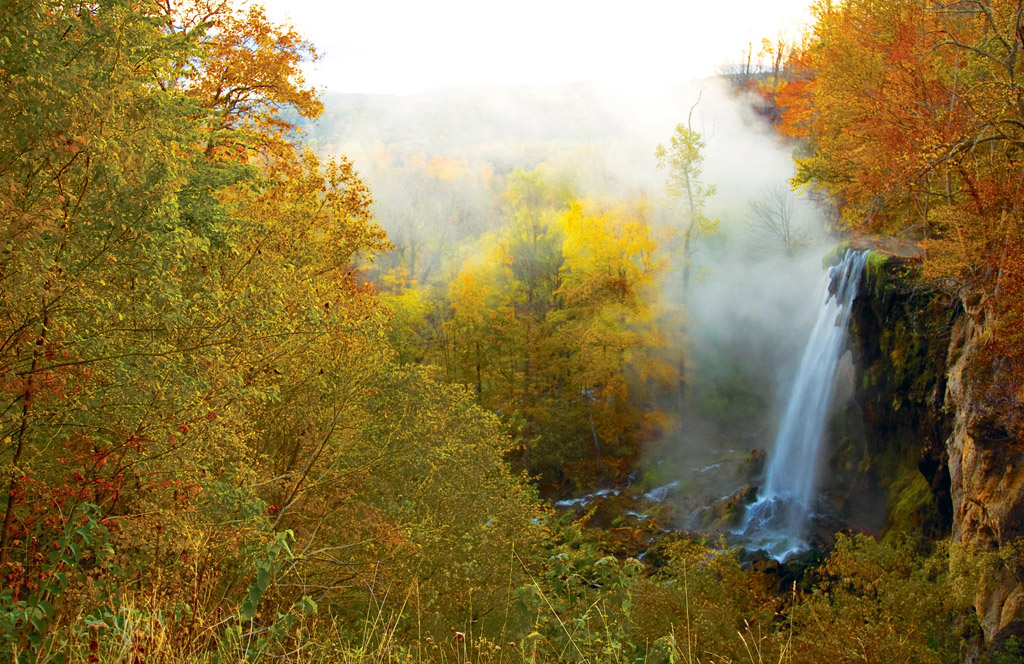 Falling Spring
The Falls located north of Covington on Rt. 220 provide a peaceful, scenic wayside for tourists. In 1778 Thomas Jefferson described Falling Springs as a "remarkable cascade…falling over a rock about 200 feet to the valley below."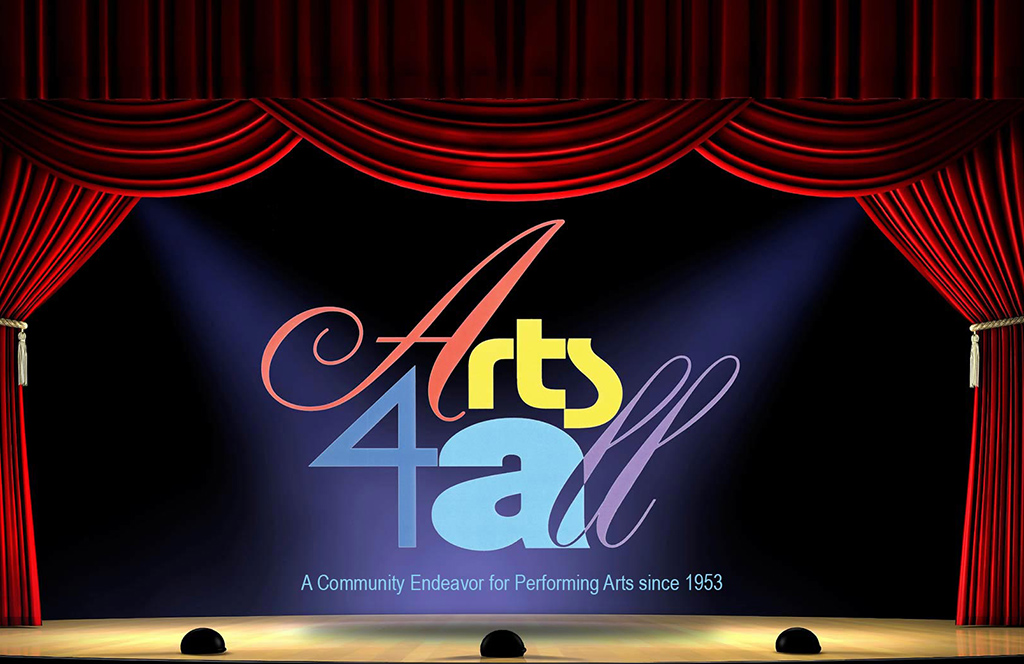 Alleghany Highlands Arts Council
For forty-seven years, the Alleghany Highlands Arts Council has brought inspiring, live professional performing arts events to the community. The Performing Arts Series has been recognized as one of the most highly successful entertainment and cultural series in the state. Its operation has involved many volunteers who are committed to providing artistic and cultural events, which benefit the quality of life, educational resource and economic health in the Alleghany Highlands Community.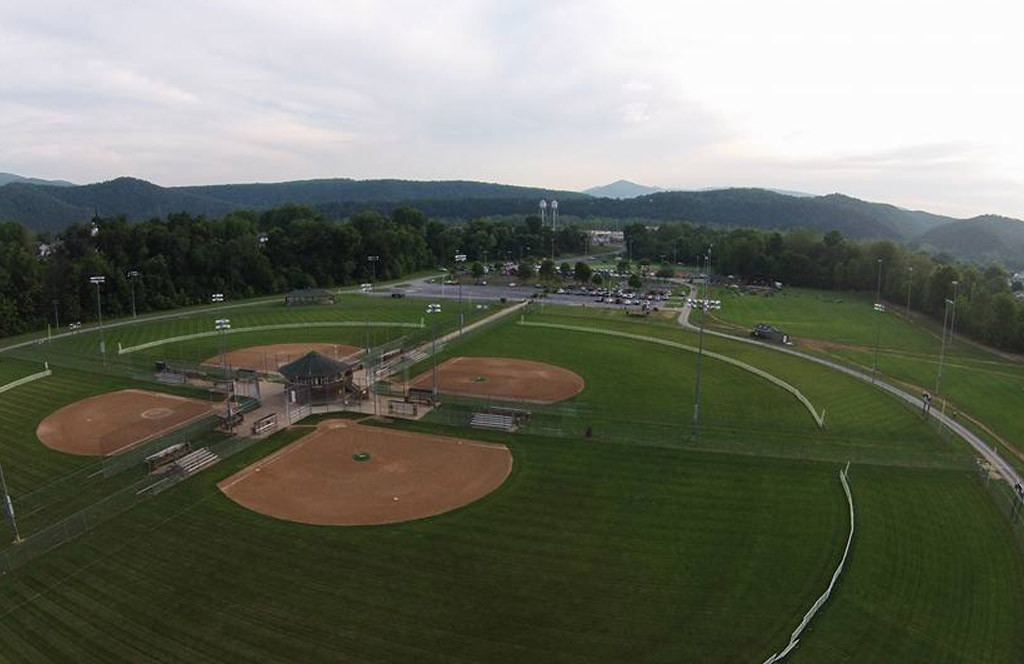 Jackson River Sports Complex
The Jackson River Sports Complex is located in Covington off Edgemont Drive directly across from Applied Extrusion Technologies, Inc. The sports complex offers upscale playground equipment, archery, open turf sports (soccer, flag football, field hockey), tennis courts, and basketball courts, outdoor fitness equipment, shelter, restroom and concession facilities.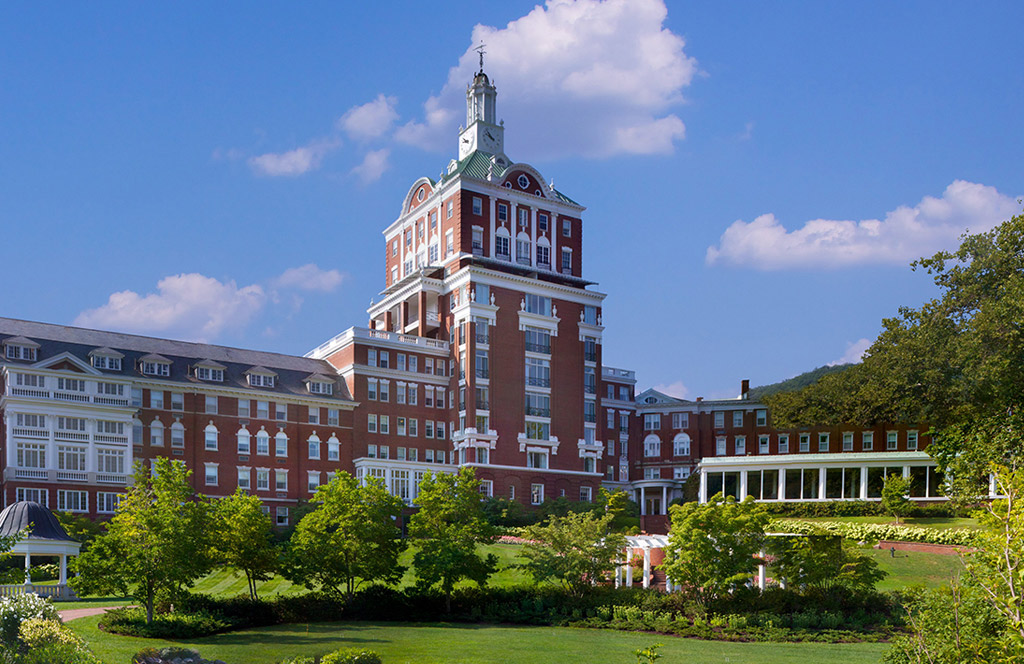 The Omni Homestead Resort
This resort offers vacation packages, shopping, fine dining, 18-hole golf courses and one of the finest ski runs in the entire South. Hot Springs, Virginia 24445 - (800) 336-5771